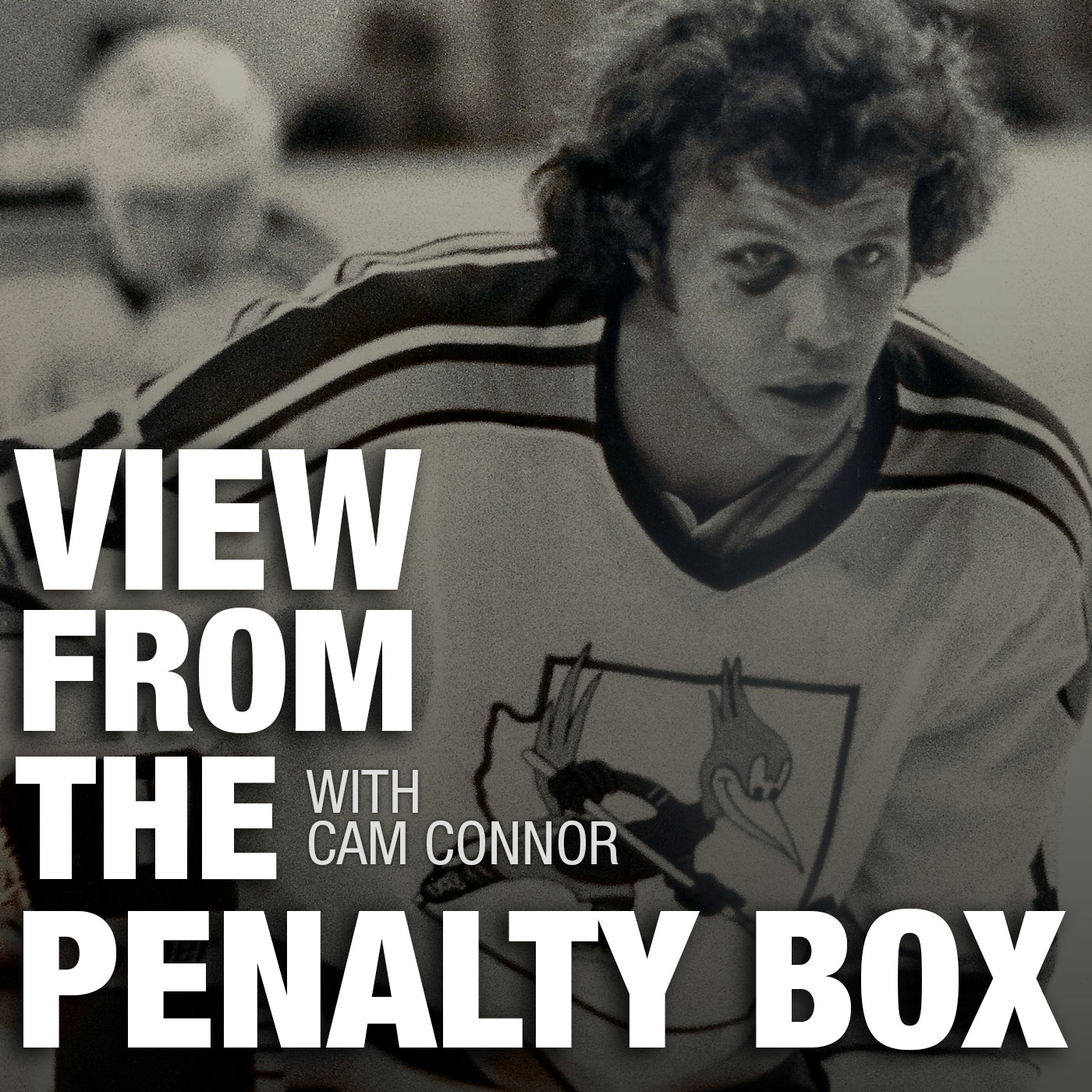 It's the Stanley Cup finals and Cam Connor is back to discuss the most exciting week of hockey and make some more predictions.
The show starts with Cam talking about his recent Twitter photo of his shoulder pads from 1980 and he talks about why he still wears them. This reminds him that he just may have some Gordie Howe shoulder pads from back in his Houston Aeros days.
A&E/WWE flew to Edmonton to interview Cam about his friendship with wrestler Rowdy Roddy Piper, so Cam talks about how the interview went, what got him choked up and why Rod is one of the reasons Cam made the NHL.
When watching the finale of Survivor, Cam got a glimpse of a former teammate who looks to be competing on the next season of Survivor - Tom Laidlaw - so Cam shares his thoughts on Tom and how he thinks he will do on Survivor.
Cam talks about the Stanley Cup finals and who he thinks will take the Cup. He compares this final to when the Montreal Canadiens faced the New York Rangers in the 1979 Cup Finals and shares some stories about that time.
Question time from the listeners:
-A listener asks Cam's thoughts on a player named Dennis Sobchuck and what went wrong in his promising career. Cam does remember Dennis, tells people to Google him and gives his thoughts on his career.
-A listener shares his memories of when he was a young boy and Cam gave him his stick, which again gets Cam choked up (most have been an emotional day!). It reminds Cam of a story when a player brushed off a young fan and how that enraged him -Another email from a listener who is travelling from New Jersey to go to an Oilers game and Cam makes him an offer.
-Cam shares a story about receiving fan mail while playing for the New York Rangers and why fans would send Ron Duguay's mail to Cam.
-The importance of confidence, but not over confidence. Cam talks about Wayne Gretzky and Guy Lafleur as prime examples.
-Dave Tippett was just announced as the new coach for the Edmonton Oilers (it's been a revolving door of coaches for the Oilers over the years). Cam shares his thoughts on Tippett and whether he thinks Dave is the one to turn the Oilers around. Could Dave Tippett be like Herb Brooks?
-We end the episode with Cam talking about his once teammate and roommate, John Davidson, being announced as the new President of the New York Rangers. Cam shares his thoughts on John and why he is so likeable.
Connect with Cam Connor:
Email: viewfromthepenaltybox@gmail.com
Twitter: twitter.com/CamConnorNHL
Instagram: www.instagram.com/camconnornhl/
Facebook: www.facebook.com/ViewfromthePenaltyBox/
Merchandise (25% off with this link): www.viewfromthepenaltybox.com/merch